HeartMath for Kids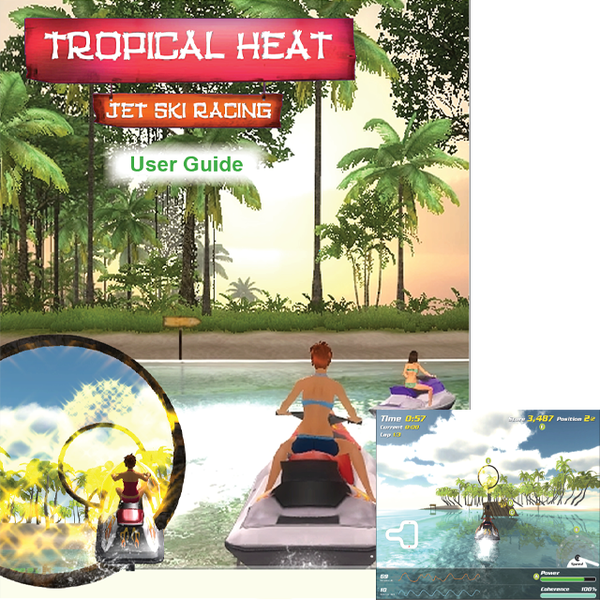 Tropical Heat
Jet Ski Racing with heart rate stress feedback
Take a fun and relaxing race through the tropics with our new, state of the art Jet Ski trick game - Tropical Heat!
New Tropical Heat Plus
Improved Graphics
6 New Levels with Improved Scenery
Smoother Gameplay
Unlocked Dolphin and Other Animals
To win in Tropical Heat
Put yourself in a positive state
Smooth your heart rate
Build coherence with this fun, visually stunnin...
| | |
| --- | --- |
| Price (incl. VAT): | € 199.00 |
Dual Drive Pro
Dual Drive operates with emWave Desktop, emWave Pro or emWave2 only.
Dual Drive's nine racing games and multiple challenge levels let you build up to the difficult races as you learn to self-regulate your emotions and play with more ease and flow. You have the option of racing against computer-generated opponents, or up to three friends who are connected to your local area network (LAN).
The highly interactive game gives you instant feedback. For example, if you lose your cool and focu...
| | |
| --- | --- |
| Price (incl. VAT): | € 75.00 |
Wild Ride to the Heart Game
Play it at home or in the classroom
Make a face that shows frustration or happiness. Tell about a time you felt calm or scared. What color would your heart be if it were a color? Those are just a few of the challenges players face in HeartMath's new Wild Ride to the Heart™ game, where the first player to reach the heart at the center of the board, wins. But win or lose, the whole family will soon learn the true fun in playing Wild Ride – again and again – is because it makes you fee...
| | |
| --- | --- |
| Price (incl. VAT): | € 18.15 |